FINALLY…
It's time for YOU to be the go to specialist for a brand new method…
It's time for YOU to get ahead of the competition…
It's time for YOU to start earning three times your current income by introducing something never seen before…
It's YOUR time.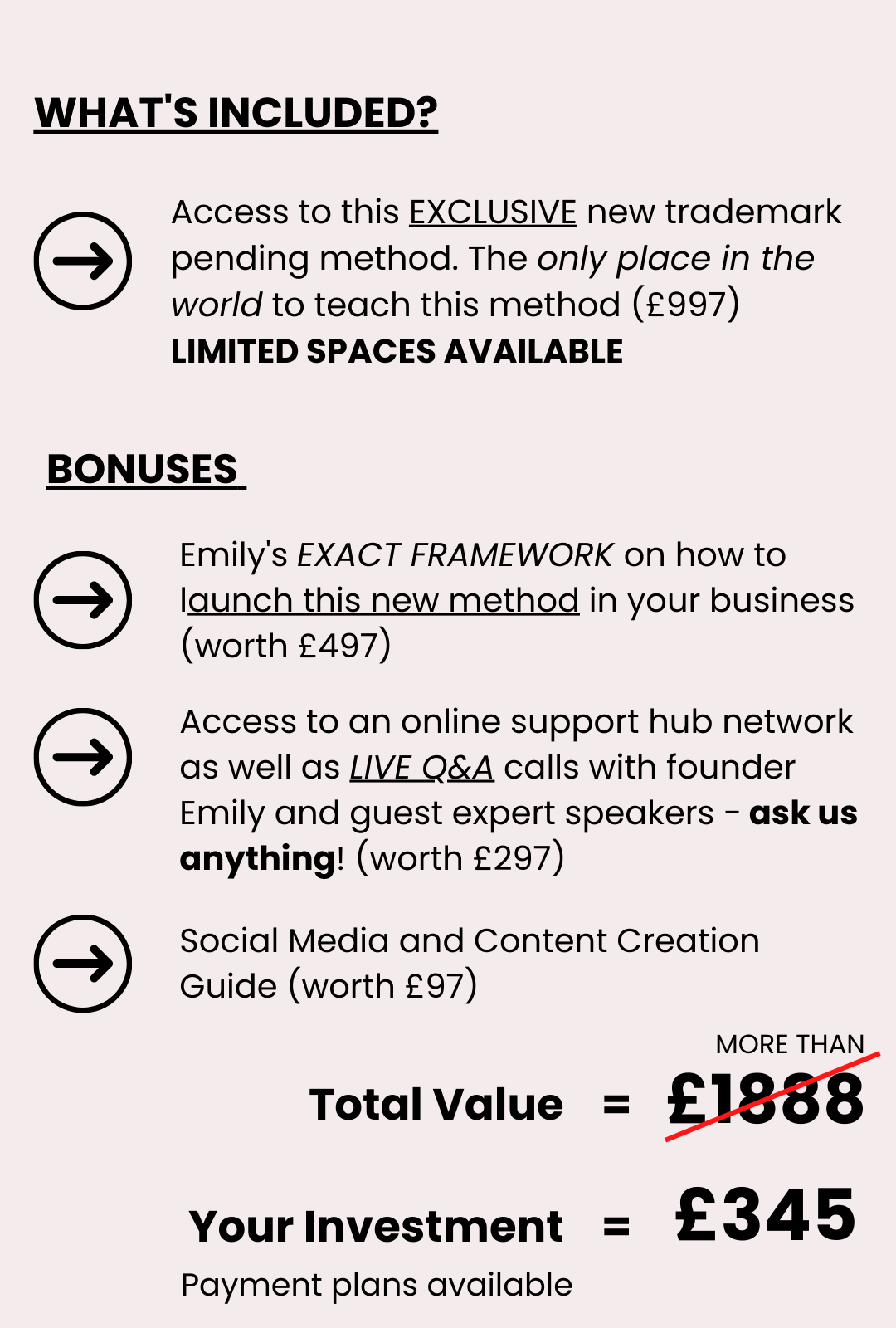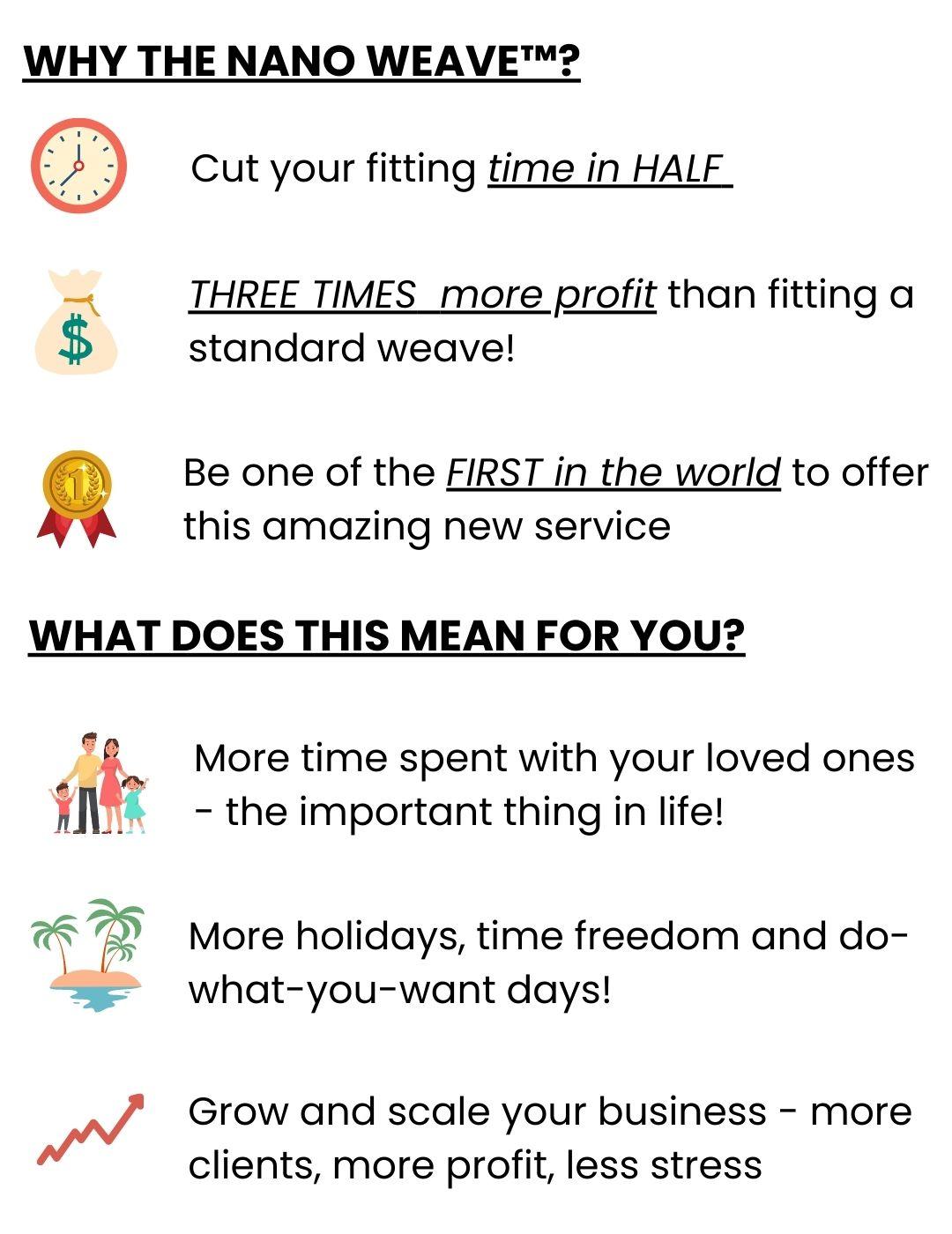 Ever had clients who would absolutely love a weave but their hair is just too fine? This technique will answer all of their prayers.
Want to add a thickening row that gets closer to the hairline for a fuller face frame – yet can still be styled into a sleek ponytail? This is the method for you!
Are you already in the extension industry but you find you are not quite making the income you desire? You can now start charging your worth!
No more bumps, no visible attachments, no more scraping by…
The Nano Weave™ is a brand new Hair Extension method, exclusive to Maxwell Melia. This new technique of fitting weft extensions is revolutionary in the industry, using the smallest attachments available in the Hair Extension world.
The attachment area and bulk is 5X smaller overall in comparison to a standard weave. The weight of hair extensions that can be added to the hair remains the same, meaning the thickness that weaves are so famous for is not compromised.
Find out what our students are saying below…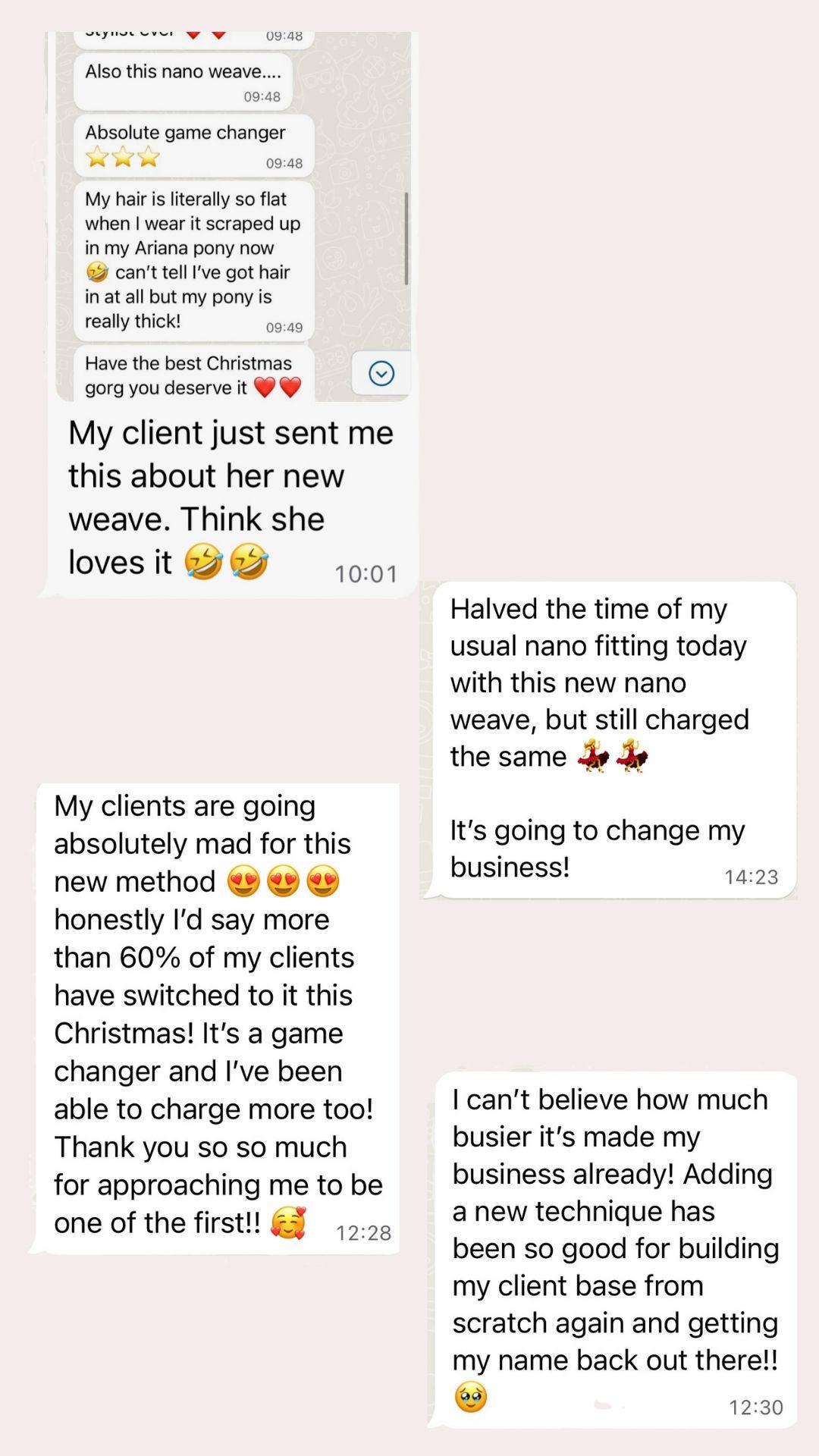 MORE REVIEWS FROM HAIR EXTENSION SPECIALISTS!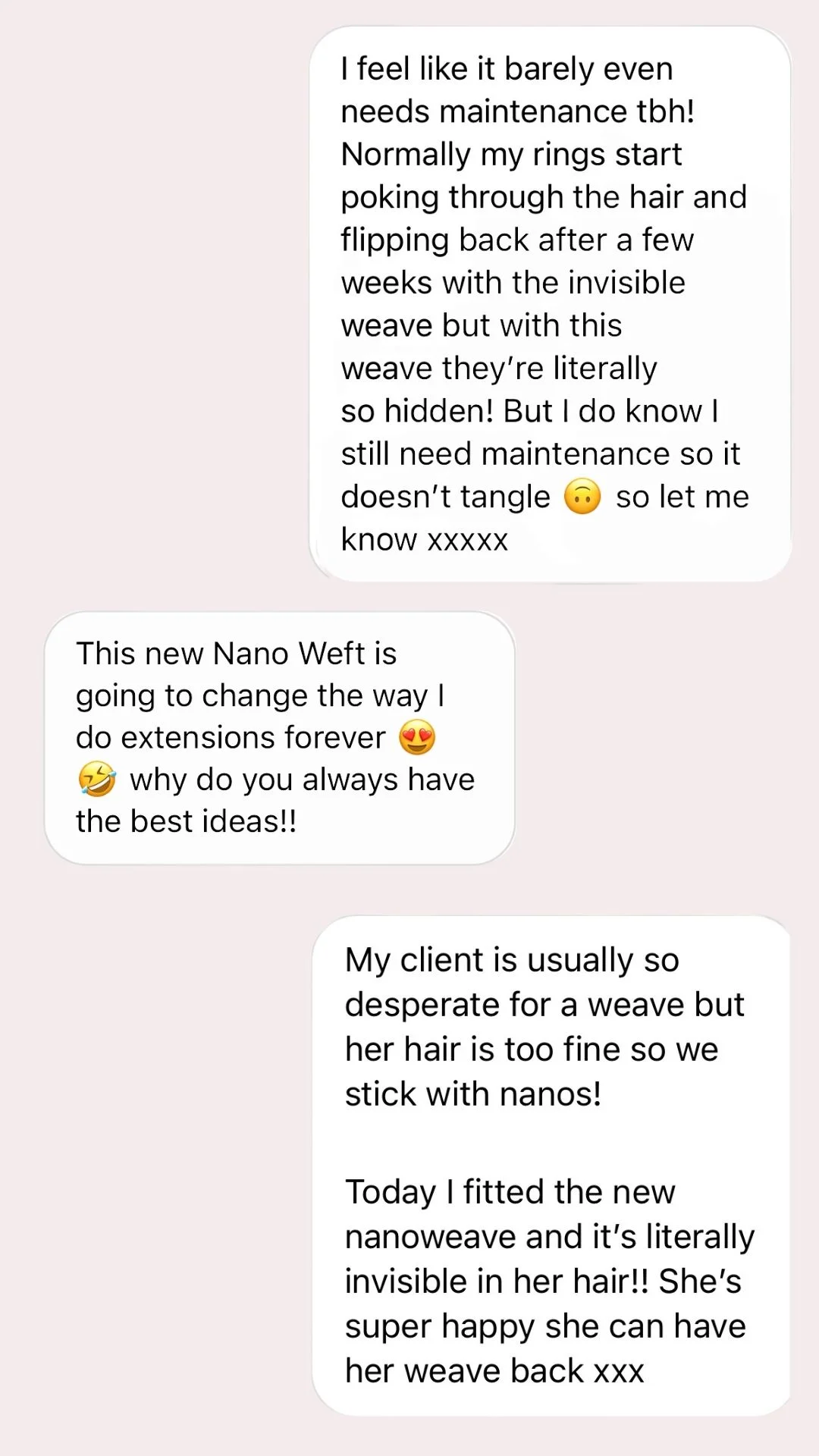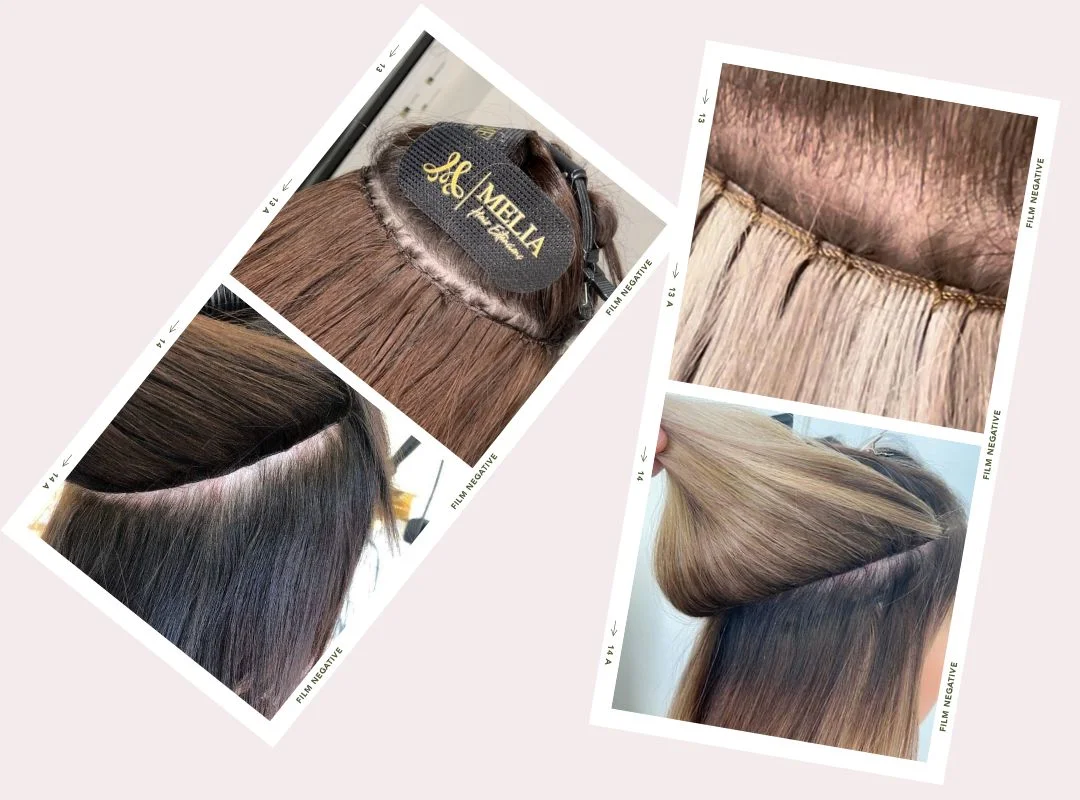 Not only will you learn how to fit and remove the new Nano Weave™, our courses also include:
How and when to apply different weights of extensions – no more guessing, get the perfect fit for your client every time!
Achieving the perfect colour match – your clients will remain super loyal if you can find their perfect colour match
Cutting and blending – we know you're not currently getting that perfect cut and blend every time. That's all about to change!
Pricing your services – so you won't have to continue working all hours to achieve your dream income
Social media marketing – we can help you make sure your diary is always full, without being on your phone 24/7
How to conduct the perfect consultation – to make sure your clients will return to you every time!
Aftercare advice for your clients – no more nasty surprises at their maintenance appointments
Styling hair extensions – finally achieve those amazing photos you see from other stylists in the industry
How to create various colour effects – increase your profits by adding bleach-free services!
Insurance and business help – save time, energy and stress with these top tips
Various list of suppliers and trade discounts – earn more profit with access to the best discounts and hair quality in the industry
Access to our online members support hub – they say you become like the 5 people you spend time with, so this is perfect if you're looking to become a successful business woman!